Greet the new year with positions that delight you and make you fully explore your sexuality. For this year, which will bring fiery sex and a lot of enjoyment, I propose Sexual Spinning, a sport for couples with what can unite us the most in bed and out of it: sex with rhythm and good music. I invite you to make this exercise routine a pleasure for you and your partner!
In case you are not aware, Spinning is a practice that revolutionized gyms and that consists of pedaling on a stationary bike, always to the rhythm of the music chosen by the monitor. What I propose is a Spinning session, but instead of doing it by bike, we will do it with a very special Kamasutra.
You will need music that sets the rhythm for you, so I have taken the time to make a playlist that will allow you to have a great time, with four positions in which you will both enjoy, exercise your hearts and your fantastic lovemaking abilities at different speeds and tempos.
The positions come with songs that will suggest movements designed to increase your pleasure with penetration. Some of these suggestions will take you by surprise and that is what I propose: that you explore, delight yourself and discover the great power that music has to increase the sensations of a super session of sex as a couple.
Sex spinning
Sound sexy? Bring your partner two bottles of water and get ready for a Spinning that will put all your sexual energy to the top!
Are you ready to eroticize your partner? This slow and delicate rhythm invites you to be creative and discover your sensual profile. A beautiful song that will create an erotic and sweet atmosphere, which invites you to a kissing and caressing session.
Undress your partner and eat him with kisses. Celebrate every corner of her anatomy, use each verse to lick her nipples, her neck, her arms and recreate the voluptuousness of kisses on the mouth, in charge of heating up the engines of your entire body. Very gently you will raise the level of excitement until both of you are ready for the next phase, the much-awaited penetration.
Sex spinning pose # 1: The Deep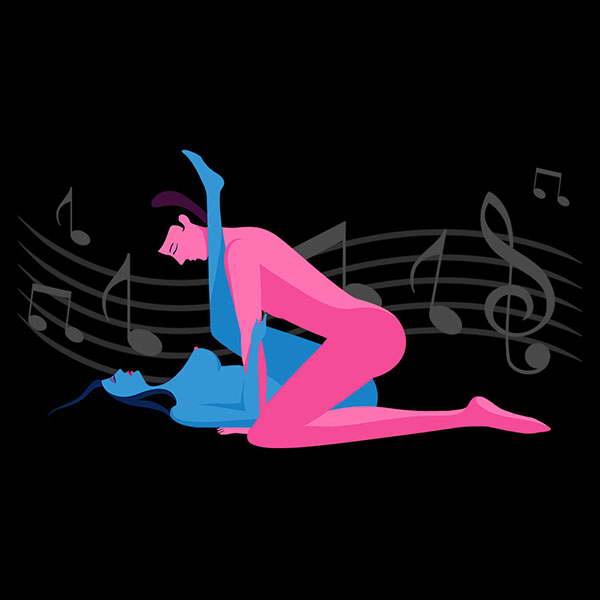 As its title indicates, here we are going to introduce ourselves into the body of our partner! So much warming up will already have you excited and well lubricated. The partner's legs will be bent and he will stand on her to begin the penetration in a progressive and delicate way, like the song that is playing. This position is magnificent to feel every millimeter of penetration and confirm your bond. It is a powerful posture, because it allows you to look into each other's eyes, while the first lunges begin to take a constant rhythm, which will start slowly and will pick up speed. Here, you can appreciate the excitement in your pupils (they will grow more and more!). To raise the temperature of the hormones, you can take advantage of the ease of the position to give pleasure to the clitoris or caressing the breasts, a scene that will make your partner even hotter and will suggest that they move to the La Cascada position.
Sex spinning pose # 2: The Waterfall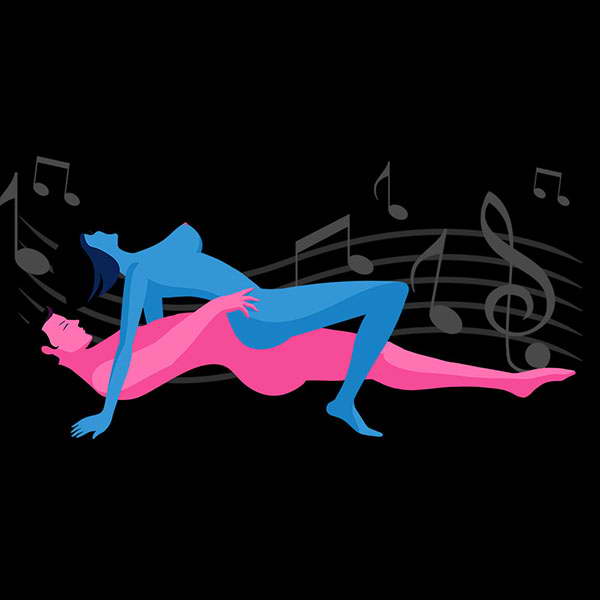 Ideal for wetting the bed (find some towels if you have time).
Here comes the moment when your partner is going to delight in your fantastic female anatomy. In this position it is possible to alternate the control, depth and angle of penetration, to our sexual desire. By having her legs spread, she can be well anchored and fully relax because it is a tremendously comfortable position to be stimulated by her partner or by herself on her clitoris.
The rhythm of this music suggests a constant penetration, to the beat of one of the most beautiful kizombas ever recorded, and which works as a call for sensuality to take hold of you in a state of ecstasy. This musical style comes from Angola and is known for being the most sensual dance in the world. Now you will see the possibilities that it gives you in sex : you can dance while shaking your body and, for dessert, you experiment with the surprises that you can discover. And it is that this position is one of those that most favor squirting, being able to receive stimulation on the clitoris at the same time as the penetration is received, with an ideal angle. If it comes with this exquisite song, enjoy getting wet and relax.
Sex spinning pose # 3: The Cowgirl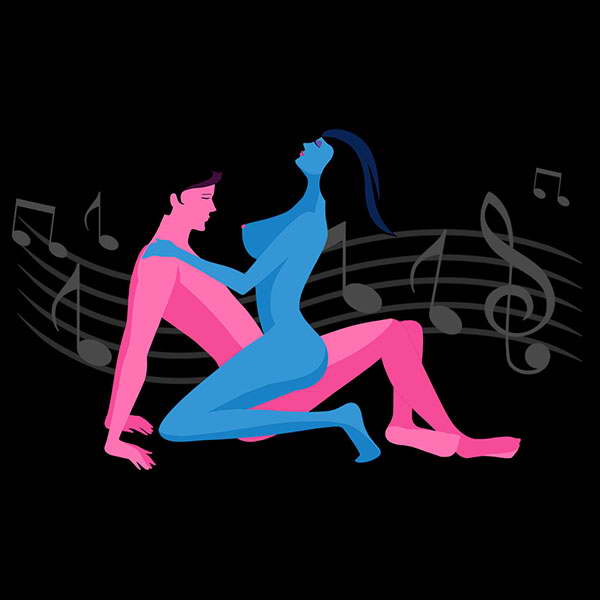 Prescribed to practice the highest vaginal pressure or Singapore kiss.
It's time for you to turn around and sit on your partner. Here you can both take turns in command, because as soon as one of you starts to get tired of so much rhythm, the other will take over.
The magic of this pose is that it feels very different if your lover has her legs closed than if she decides to open them.
When I open them, you will be much closer and you will realize that the penetration, in this case, is enormously pleasant. Great orgasms can come with this position, following the rhythm of this song, much more rocker and worthy of having the most demanding cardio session. Do not forget to drink water to recover, especially if you have had moments of squirting in the La Cascada position.
This is the most appropriate position to generate pressure on the penis and also to put into practice the famous Singapore kiss, which is achieved through the pressure exerted with the muscles of the vagina, and which can be exercised daily with the use of chinese balls. Female pleasure brought to ecstasy, after this song that mischievously whispers into our ears: Don't you want to feel my bones in your bones? Don't you want to feel my skin on your skin?
Sexual spinning pose # 4: In front of the bathroom mirror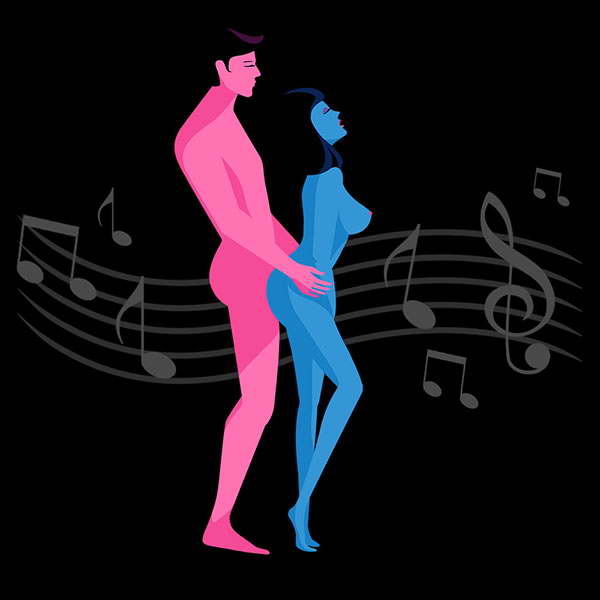 Stand up, find a table to support your hands, and show your partner how your hips can move, all the while going crazy over this latest song!
A woman with her back against a wall or a table is the quintessence of erotic imaginary, and one of the best triggers for arousal. Penetration now comes from standing up using, with other angles, like an improved puppy, without having to deal with the difficulties of the hardness of a mattress. Without a doubt, of the inverted postures (both looking in the same direction), this is the one with the least difficulties. Here, you will both enjoy the same and you will hear the sound of the rear, beating like a drum on its pubis, and you will be able to rise to the sky with each attack to the rhythm of Alors on Dance (Then we dance), one of the most dynamic songs, for the richest powder, because it raises the pulsations to infinity with its almost tantric cadence, which is presented as an invitation to simultaneous orgasm. One of those that are never forgotten.